Consumer trends are changing, evolving and transforming. The health crisis we are going through is not for nothing, it is one of the catalysts for the changing purchasing behavior.
You are probably noticing, through the news, an ever-growing craze for recycling, durability, repair, the use of second-hand objects or refurbished products.These concepts are becoming more popular as their presence in the French media and promotional landscape increases.
But what do consumers pay attention to when they shop? How do they choose their household appliances, multimedia, furniture or even their bicycle? Are their choices guided by comparison tools, indicators or reliable and easily accessible information?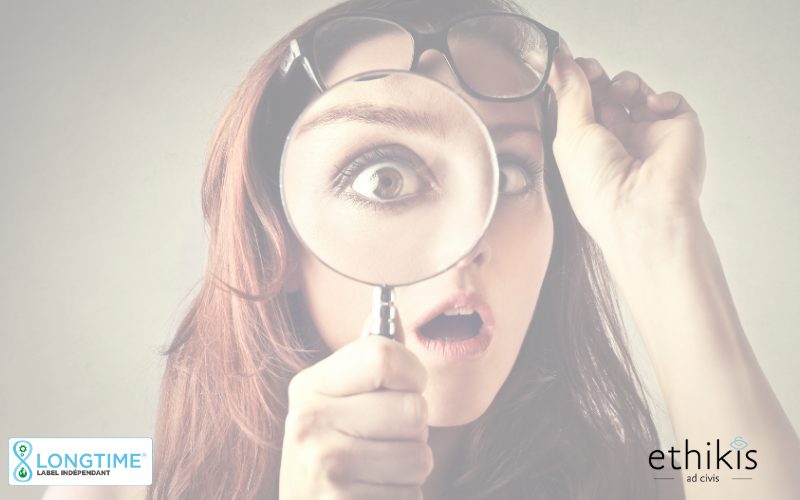 The new reading grid of consumers when acquiring a manufactured product
According to the figures published in a GFK* study, we can state that the French are willing to become consumer-actors.
Why ? Because two third of them are sensitive to energy efficiency, to environmental claims and pays attention to commercial guarantees (manufacturer's warranty or reparability guarantee). They use these selection criteria when making a purchase, whereas now only half of them are really interested in the brand or the design of the product.
Choices are evolving towards « eco-responsible », mindful consumption, rather than responding to a recent trend or to another range of products without added value.
The feeling of belonging to a group seems to be transforming, from the Apple Addict to the Eco friendly, even if this is only the beginning. This is strengthened by the fact that the vast majority of consumers surveyed say that they are willing to make an effort despite the lack of relevant and easily accessible information. It is in the interest of manufacturers to be aware of these trends, and to adapt to remain competitive.
To complete this diagnosis, it is interesting to mention the GreenFlex barometer supported by ADEME in 2019.
According to this report, conducted on a representative sample of the French population:
– 88% of French people believe that companies encourage overconsumption.
– 64% of them believe that it is increasingly complicated to get information directly.
– 63% explain that a company that offers sustainable products reinforces their confidence in it.
Verdict : There is a real mistrust from the French consumers to companies.The delivery of information on the durability and eco-design of products is overdue, in response to customers increasingly sensitive to these issues.
*Gesellschaft für Konsumforschung, « Society for Consumer Research ».
Germany's leading market study institute, fourth in the world.
How does the European LONGTIME® label respond to the change in consumer behavior ?
The creation of the LONGTIME® label was done in anticipation of these studies. The founders had already noticed in 2016 a lack of relevant information regarding the durability of manufactured products.
It is in accordance with this vision that they observed, studied, understood and mastered consumers' expectations to offer a complete and relevant tool, demonstrating to the robustness, reparability and longevity of a product.
With specifications of 41 criteria, established following these observations, and in close collaboration with manufacturers, repairers and consumers, the LONGTIME® label is to date the only real way for companies to stand out in terms of durability.
At a glance, the customer is able to identify which of the many products in front of him has been tried and tested and can be called unquestionably durable.
Robust design, repairability, availability of spare parts, transparency of documentation, efficient after-sales service… So many parameters (not exhaustive) verified during a perfectly impartial audit and to which consumers are more and more sensitive.
It is a robust and innovative solution for companies wishing to align themselves with these new consumer trends. Improving their processes, being supported by durability experts and communicating effectively around these axes, this is the solution offered by LONGTIME®.