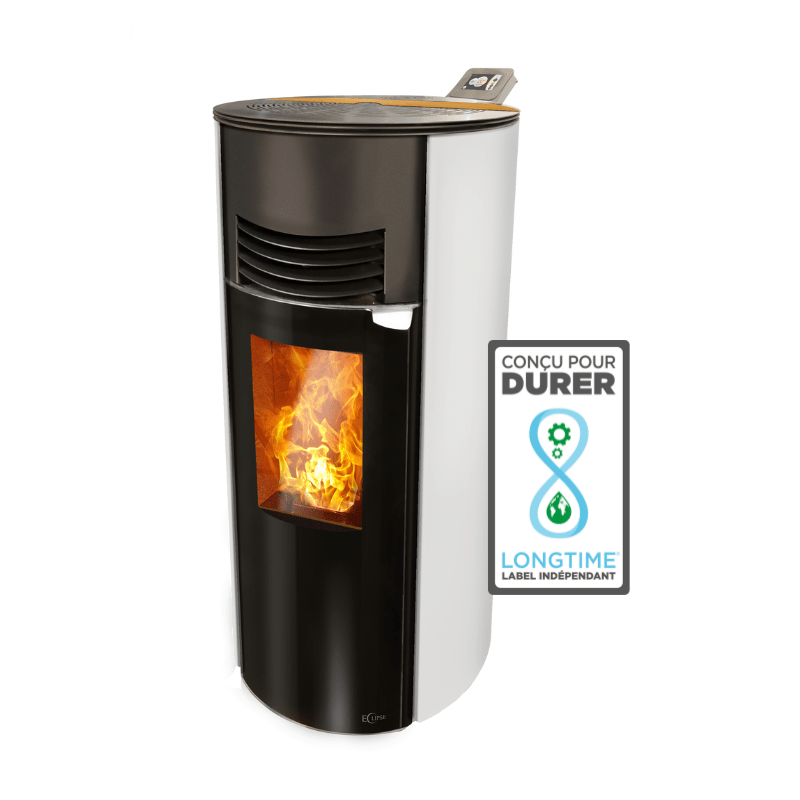 HOBEN H6 Eclipse Signature
« Beauty in all its roundness »
Among our pellet stoves with high output, the Eclipse charms by its roundness. The Eclipse, in its solid or ribbed version (for the Venus), became one of HOBEN's best-selling stoves within a few weeks. Since then, it has remained one of the brand's flagship stoves, both stylish and suitable for a large number of homes. With a power range of 1.6kW to 7.9kW, it is suitable for both moderately insulated and modern, airtight houses. Its colourful and easy-to-use interface allows for 7 temperature ranges per day, which the stove regulates itself to within 0.1°C. The result: significant savings in pellets.
The Eclipse can be placed in the centre of the room and become the focal point. In trendy or timeless colours, it shines brightly from every angle.
15 ans
Availability of spare parts
December 2021
à December 2024
Designed, developed, sourced and manufactured in France, the HOBEN and AW stoves have stood out for over 10 years. Firstly, through their technology: the first stoves to regulate temperature ranges, they offer precision to within 0.1°C thanks to their electronics developed entirely by the brand, in France. Secondly, through their vision of industrialisation: committed to reparability and durability, the HOBEN and AW brands already met the LONGTIME® criteria at their origin. A constant effort is made to reduce industrial pollution, from the pooling and reduction of transport to the types of products used, or to industrial recycling.