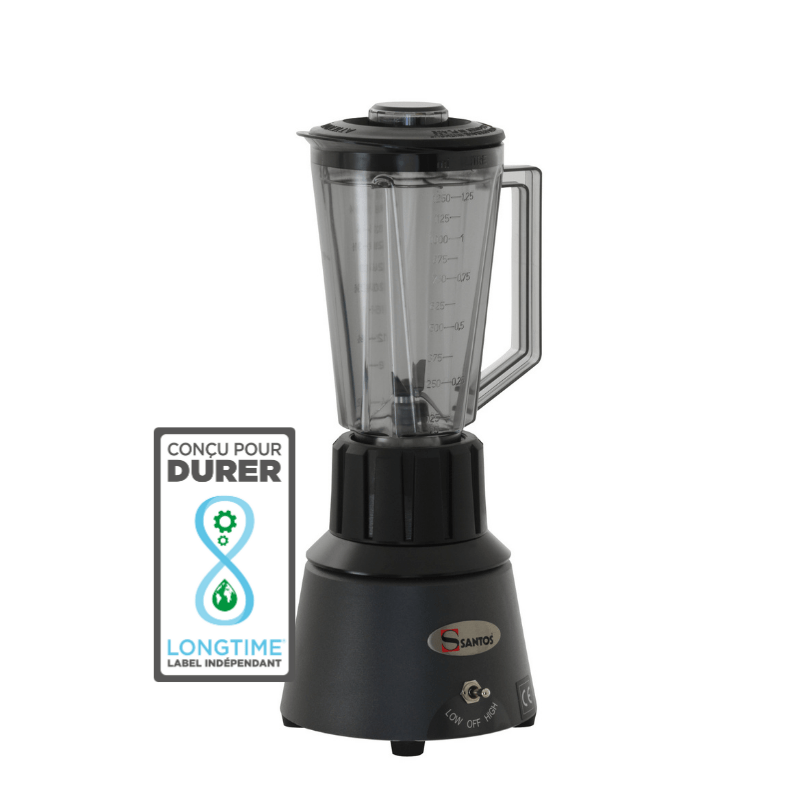 A small, high-performance bar blender which, with the help of its resistant stainless steel knives, allows you to quickly make all kinds of preparations based on crushed ice: cocktails, smoothies, ice drinks, fruit juices, milkshakes…
It has 2 speeds for an easy control of your preparation: 13000 rpm and 16000 rpm.
Its lid with stopper allows you to add ingredients during use and it also has a bowl detection system that stops the motor when the bowl is removed from the base, allowing it to preserve the couplings.
10 ans
Availability of spare parts
November 2020
à November 2023
The LONGTIME® label is perfectly in line with our company's philosophy, which makes it a point of honour to fight against programmed obsolescence. In fact, all Santos appliances are easily repairable and have been since their creation. A Santos appliance, whatever it is, can always be reconditioned.