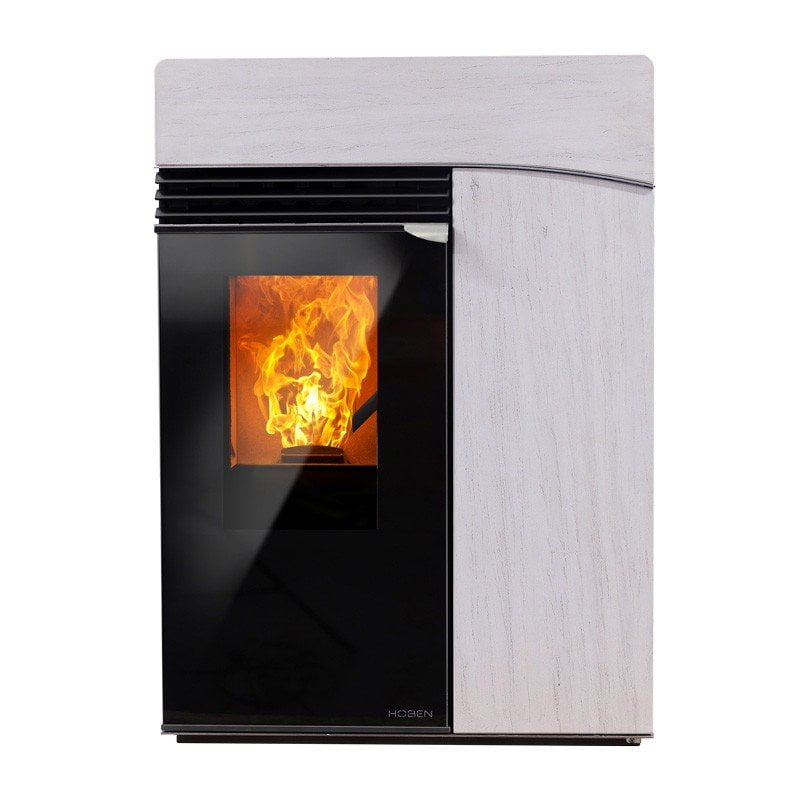 HOBEN H6 Horizon Signature
« The flat stove »
Among our pellet stoves in high output, the Horizon offers the greatest autonomy, thanks to its large tank (40kg). With a power range of 1.6kW to 7.9kW, it is suitable for both medium and modern insulated houses. Its easy-to-use colour interface allows for 7 temperature ranges per day, which the stove regulates itself to within 0.1°C. The result: significant savings in pellets.
In terms of design, the Horizon is a real piece of furniture: its natural stone cladding is available in polar white, grey, black with green stripes or sand. And always combined with the glass-ceramic door and the stainless steel trim and handle.
All these advantages make the H6 Horizon the star of the HOBEN brand
15 ans
Availability of spare parts
December 2021
à December 2024
Designed, developed, sourced and manufactured in France, the HOBEN and AW stoves have stood out for over 10 years. Firstly, through their technology: the first stoves to regulate temperature ranges, they offer precision to within 0.1°C thanks to their electronics developed entirely by the brand, in France. Secondly, through their vision of industrialisation: committed to reparability and durability, the HOBEN and AW brands already met the LONGTIME® criteria at their origin. A constant effort is made to reduce industrial pollution, from the pooling and reduction of transport to the types of products used, or to industrial recycling.