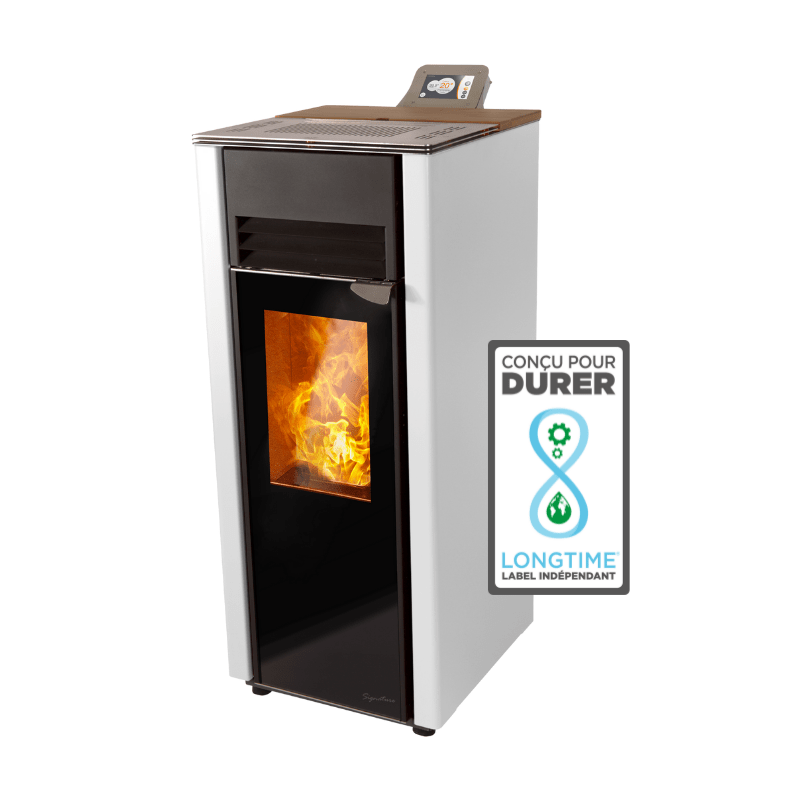 HOBEN H5 Signature ColorSteel
« The flamboyant jewel »
The H5 Signature ColorSteel pellet stove is a high-tech design gem with the details of the HOBEN Signaure collection: ceramic glass front, automatic door opener and trendy colours. With its 6.3 kW rated output and one of the lowest idle times on the market (1.5 kW), this pellet stove is particularly suitable for well-insulated houses (RE2020, BBC, Passiv Haus).
Decorative enthusiasts will love to enhance their modern, feel-good interiors.
15 ans
Availability of spare parts
December 2021
à December 2024
Designed, developed, sourced and manufactured in France, the HOBEN and AW stoves have stood out for over 10 years. Firstly, through their technology: the first stoves to regulate temperature ranges, they offer precision to within 0.1°C thanks to their electronics developed entirely by the brand, in France. Secondly, through their vision of industrialisation: committed to reparability and durability, the HOBEN and AW brands already met the LONGTIME® criteria at their origin. A constant effort is made to reduce industrial pollution, from the pooling and reduction of transport to the types of products used, or to industrial recycling.