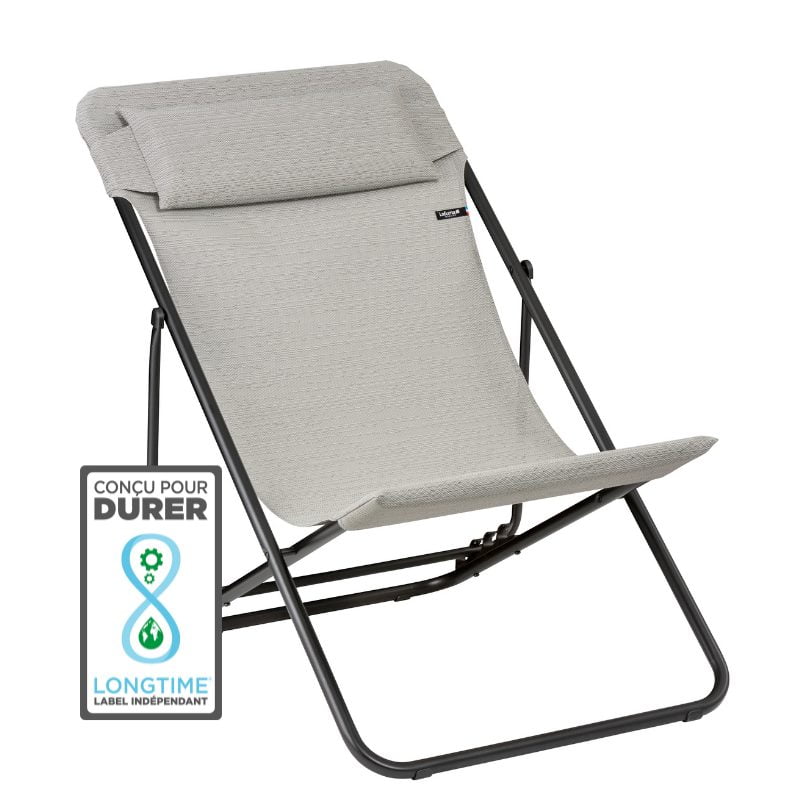 You will love this Maxi Transat Plus with its wide frame. Additionally, the lack of cross-brace at the front of the seat will make it extra comfortable for your legs. The foam headrest and the removable Batyline® fabric will allow you to clean your lounger quickly and easily. The 4 position safety rack adjusters allow you to adjust the backrest tilt to obtain the ideal level of comfort. This product can be used inside as well as outdoors with its 4 protective foot glides. Its advantages :
Removable foam headrest.
Its Batyline® Duo reinforced fabric is particularly suitable for furniture around swimming pools given its excellent UV resistance and open weave that does not retain water.
10 years
Availability of spare parts
APAVE certification
Control body
March 2022
from March 2025
"We have always been committed to sustainable design in relation to our outdoor furniture business. Our products are known for their quality and repairability with many components available (canvas and spare parts). Then in 2020 we extended our warranty from 2 years to 5 years on all our domestic products, as proof of our sustainability. Since then, we have been looking for a certification, or a label, guaranteeing our approach to assure the consumer in their choice."