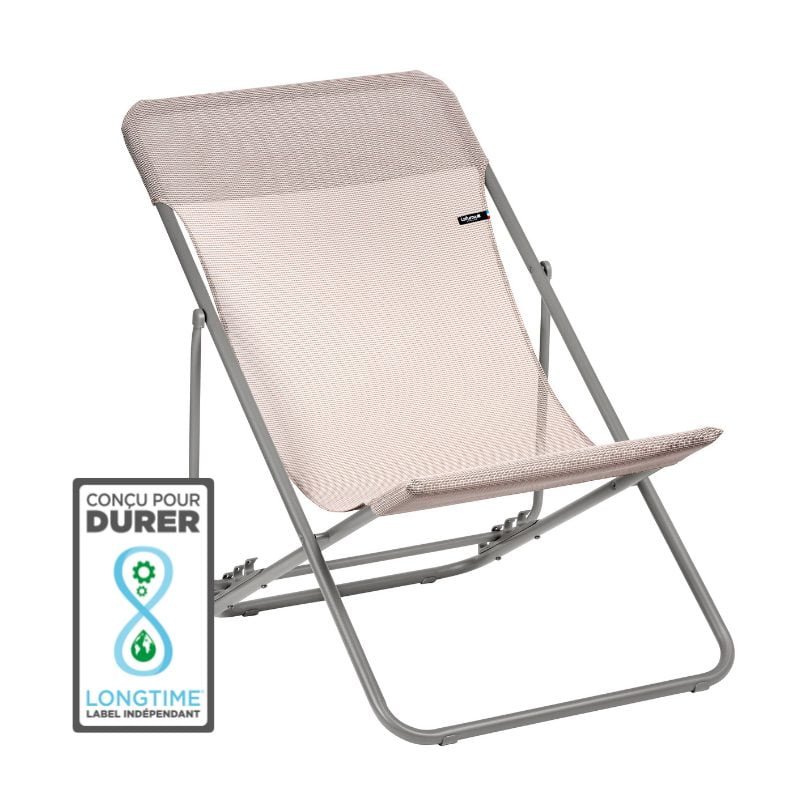 Because real luxury also means space, this Maxi Transat has generous dimensions, perfectly designed for the newest demands of comfort. Sturdy, ultra-compact and easy to clean, it is at home on the patio, in the garden, around the pool, or even inside in the living room. Its advantages :
Ultra-compact folding, making it easy to move and store.
Lack of cross-brace at the front of the seat, making it more comfortable.
Four positions, lockable with safety rack system.
Availability of colourways lets it match any decor. Mix it up without moderation.
10 ans
Availability of spare parts
"We have always been committed to sustainable design in relation to our outdoor furniture business. Our products are known for their quality and repairability with many components available (canvas and spare parts). Then in 2020 we extended our warranty from 2 years to 5 years on all our domestic products, as proof of our sustainability. Since then, we have been looking for a certification, or a label, guaranteeing our approach to assure the consumer in their choice."