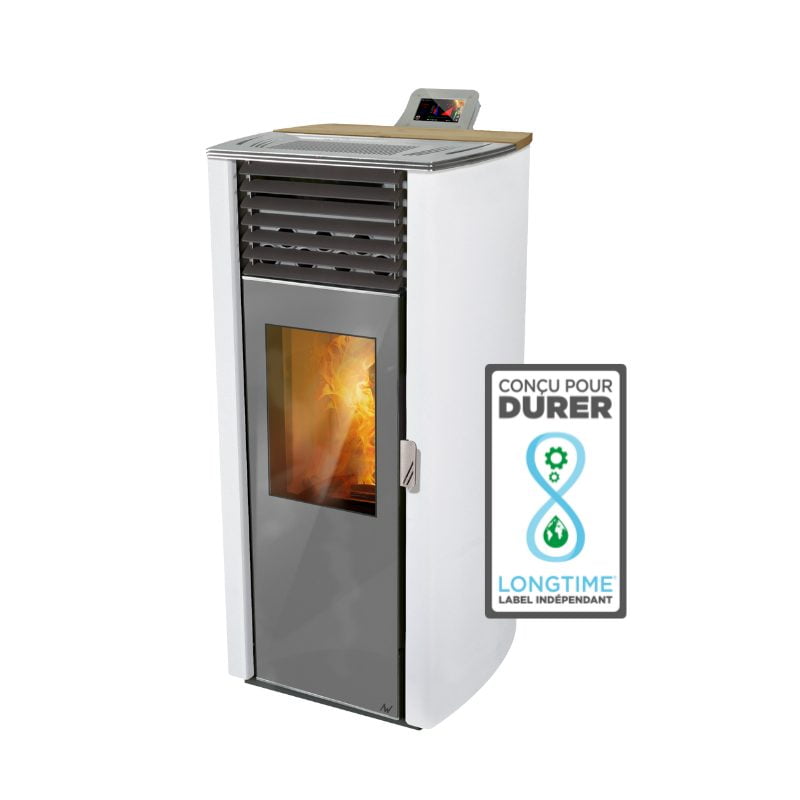 « Small but strong »
The AW 5 is the smallest of the AW pellet stoves. But its compact and minimalist appearance hides a large heating capacity. Ranging from 1.5kW to 6.3kW, its heating power and large ventilation make it a great main heater for well insulated homes, or an efficient stove for large living areas.
Like all AW stoves, its colour touchscreen allows you to program up to 7 daily temperature ranges, which the stove manages itself to within 0.1°C. But its greatest gift is its minimal consumption: up to 30% less pellets than the market.
15 ans
Availability of spare parts
December 2021
à December 2024
Designed, developed, sourced and manufactured in France, the HOBEN and AW stoves have stood out for over 10 years. Firstly, through their technology: the first stoves to regulate temperature ranges, they offer precision to within 0.1°C thanks to their electronics developed entirely by the brand, in France. Secondly, through their vision of industrialisation: committed to reparability and durability, the HOBEN and AW brands already met the LONGTIME® criteria at their origin. A constant effort is made to reduce industrial pollution, from the pooling and reduction of transport to the types of products used, or to industrial recycling.