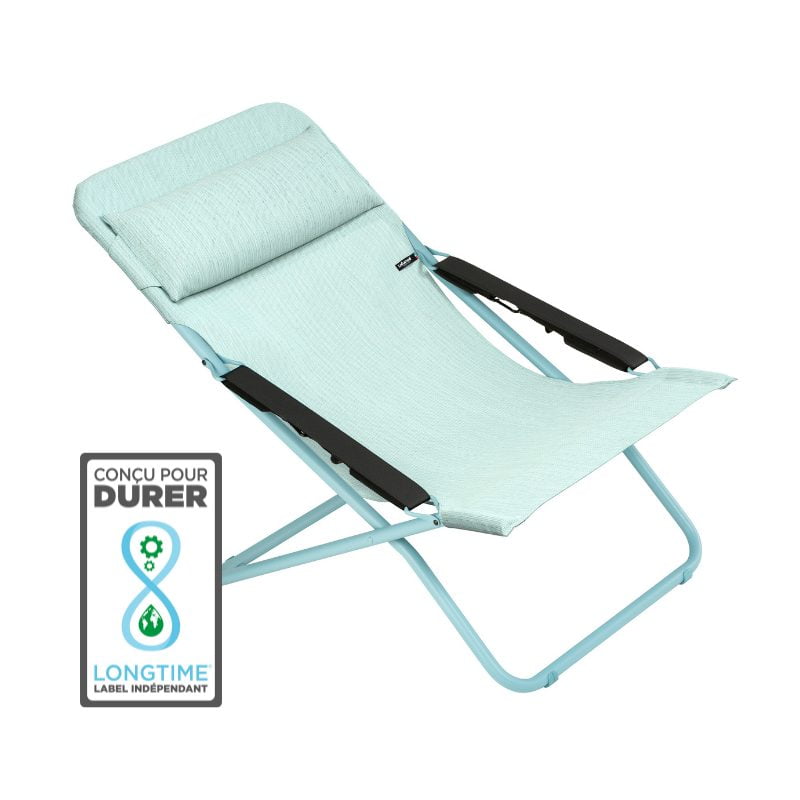 Try it you will love it! The Transabed offers you the comfort of a real lounger in the format of a transat. Comfort comes from its generous width, it is simple to adjust, and easy to live with and carry around as it is foldable and compact. An integral part of relaxing moments in the garden, by the water or in the house. Its advantages :
Its fully reclined position which give the product an unexpected "sun bed" function, perfect for sunbathing or taking a nap.
Son dispositif de réglage des positions malin, discret et simple d'utilisation grâce à un système de mousquetons intégrés aux accoudoirs en sangle de haute qualité.
10 ans
Availability of spare parts
"We have always been committed to sustainable design in relation to our outdoor furniture business. Our products are known for their quality and repairability with many components available (canvas and spare parts). Then in 2020 we extended our warranty from 2 years to 5 years on all our domestic products, as proof of our sustainability. Since then, we have been looking for a certification, or a label, guaranteeing our approach to assure the consumer in their choice."