what is
the LONGTIME® label?
LONGTIME® is the label for products designed to last. It encourages responsible buying and sustainable production.
A sign of reliability
LONGTIME® is a simple and effective guide for consumers that want to make financially and environmentally responsible purchases. The LONGTIME® logo identifies products that have been designed to last.
For robust objects
The LONGTIME® label applies to a wide range of products: household appliances, electronics, tools, leisure equipment and professional equipment. It assures that the product is robust, repairable and designed to last.
A rewarding sign
It is also a sign of recognition for manufacturers: it values companies that offer consumer goods with an extended lifespan and quality after-sales service, breaking with planned obsolescence.
why is LONGTIME® a
reliable label

?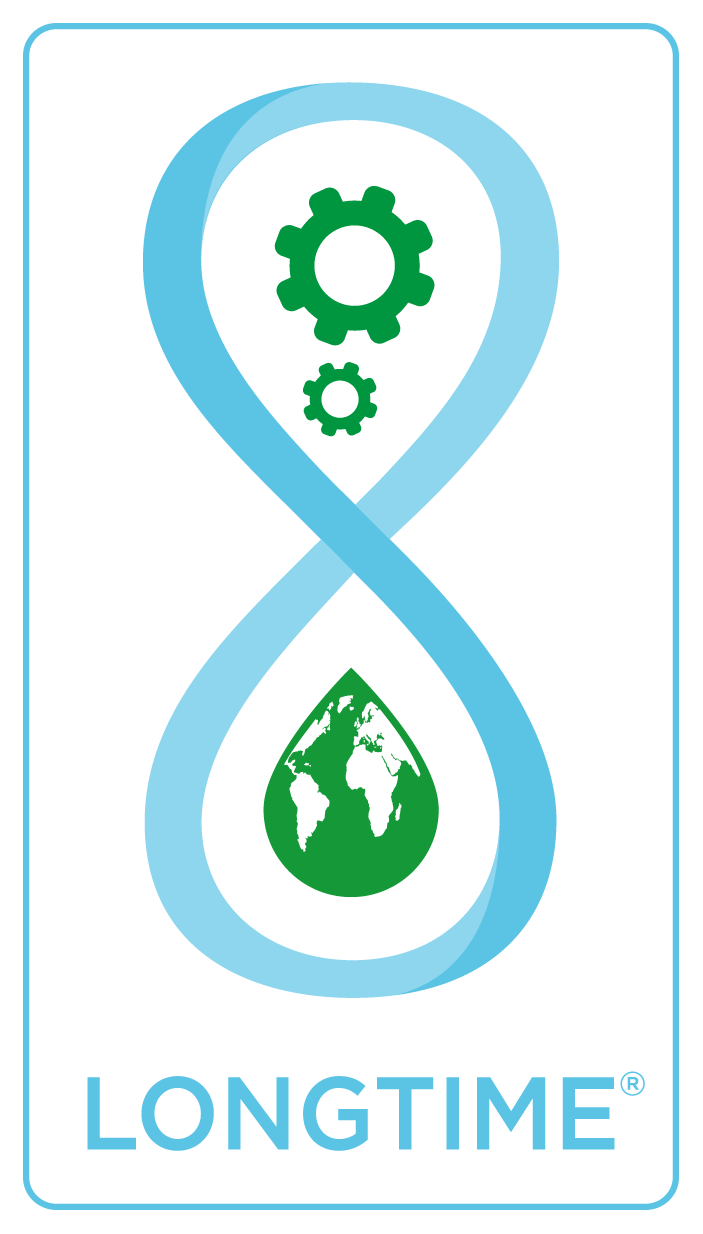 The LONGTIME® process is rigorous and transparent
The LONGTIME® label is based on specifications based on 41 criteria, grouped around 3 main requirements: robust design, repairability, warranty conditions and after-sales service.
It was developed in consultation with environmental associations, consumers, repairers and manufacturers.
LONGTIME® label is only awarded after extensive and rigorous external audit
Manufacturers voluntarily commit themselves to the labelling process. The label is awarded to the product only after an impartial evaluation audit by an independent control body.
Only products that comply with the rigorous specifications can display the LONGTIME® logo. The labelled products are regularly checked.
LONGTIME® is completely independent
We have created a cooperative and participatory company, Ethikis ad Civis, to develop and manage the LONGTIME® label independently.
As a player in the Social and Solidarity Economy, our ambition is to act in favour of sustainability and support responsible consumption.
"Our objective is to create a trusted link between the manufacturer and the consumer, by offering a credible, reliable and truly independent label"
The Ethikis Team
The ambition of the LONGTIME® label
LONGTIME® is an independent label for consumers.
With applications in Europe and internationally, it has been developed to encourage the manufacturing and consumption of products that are more sustainable on a lasting basis.
By encouraging consumers to make better choices and manufacturers to produce more sustainable products, LONGTIME® aims to contribute to the preservation of the planet's resources and the reduction of premature waste.
The LONGTIME® label encourages a circular economy and champions the repair sector, a skilled and local field of activity.
LONGTIME® a label to
support companies' progress
The objective of the label is to promote the most responsible companies, and to encourage others to improve their manufacturing practices.
The LONGTIME® labelling process makes it possible to strengthen the Sustainability and Corporate Social Responsibility (CSR) policies of companies. By integrating the principles of a circular economy or by committing to more responsible production, manufacturers improve their practices and contribute to reducing the environmental impact of industrial activities.
They also anticipate regulatory changes on the repairability and durability of manufactured products, and meet consumer expectations.
Corporate Social Responsibility approach
Reducing environmental impact
Regulatory anticipation on product repairability and durability