For the first time this year, the European Commission has turned its attention to greenwashing, with the aim of sweeping up the environmental claims made on numerous websites in various sectors, including household equipment.
The European Commission reminds us that communication must respect rules and be transparent.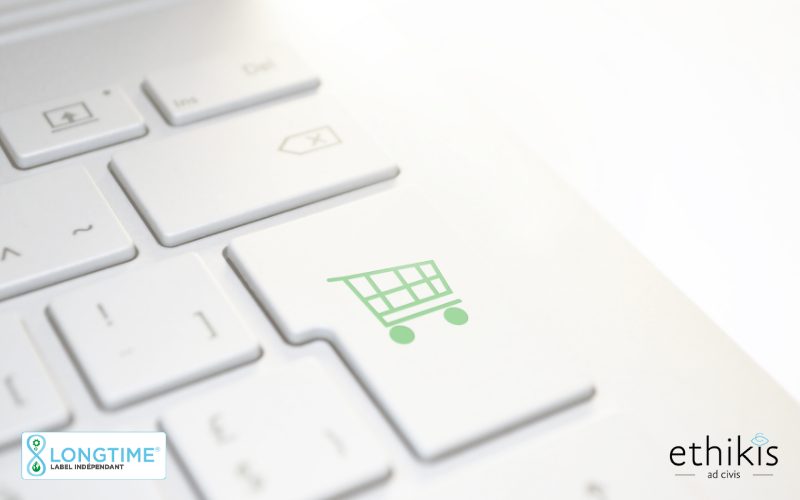 Greenwashing on the web, results of the EU survey
In almost every other case, the environmental claims "sustainable", "environmentally friendly" and "eco-friendly" were vague or overstated, without any proof, or even downright misleading. Some claims could even be considered unfair commercial practices under EU regulations.
At global level, the International Consumer Protection and Control Network (ICPCN) makes the same observation. Fraud levels are roughly equivalent, which is hardly surprising given that " More and more people want to adopt an ecological lifestyle (…)" stresses European Commissioner Didier Reynders. Unscrupulous commercial operators seek to lure consumers with misleading claims.
The fight against greenwashing is one of the priorities of the new consumer agenda adopted by the European Union in autumn 2020. The aim is to give consumers the means to become players in the ecological transition. In addition, the EU and its 27 members will be able to rely on a legislative proposal concerning the justification of environmental claims.
What are the risks of Greenwashing?
In addition to the reputational risk, misleading communication has been recorded since 2005 in DIRECTIVE 2005/29/EC as a commercial practice deemed to be misleading. This reference text was updated in 2019 by Directive (EU) 2019/2161.
In Europe, sanctions for deceptive commercial practices, which include greenwashing, depend on the laws of each country. In France, misleading commercial practices are subject to heavy criminal penalties, so it's best to take precautions:
2 years imprisonment and €300,000 fine and more…
Individuals are liable to additional penalties, including disqualification from exercising a commercial or industrial profession for up to five years.
Corporate bodies held criminally liable are also liable to a heavy fine of up to 1,500,000 euros, as well as additional penalties.
How do you communicate sustainability?
In the household equipment sector, durability in the sense of robustness, reliability and repairability is becoming increasingly important, as opposed to programmed obsolescence (we prefer organized obsolescence). Sustainability is effectively considered an environmental claim, given the many ecological implications. ( Management of scarce resources, transport, premature waste…)
Against a backdrop of environmental crisis, we all understand the ecological and economic benefits of equipping ourselves less but better, to the detriment of disposable products. So it's only natural that economic players should set up means of communication designed to promote products that meet these new consumer criteria. But these allegations have to be fair and verifiable.
With the LONGTIME® label, we offer a robust solution that enables economic players to communicate transparently and reliably about the environmental qualities of their products, and in particular their durability.
The 41 criteria in the sustainable product specification enable companies to prove the veracity of their sustainability claims in an impartial manner. Control of the label by an independent body avoids any risk of conflict of interest in the awarding of the label.