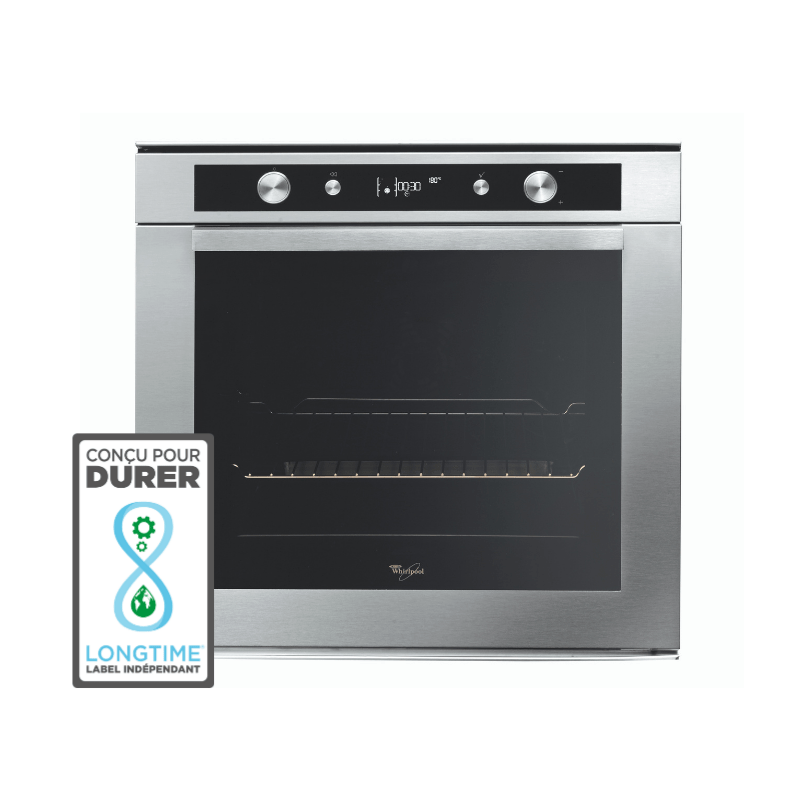 A complete oven with the best cooking equipment, such as the pulsed heat and the spit for a perfect and homogeneous cooking.
It also offers a great comfort of use thanks to its push-push buttons and its touch screen.
Pulsed heat allows you to cook on 3 levels simultaneously, without mixing odours or tastes thanks to an even distribution of heat, so you optimize the use of your oven and thus save time and energy.
10 ans
Availability of spare parts
January 2021
à January 2024
By this certification, Whirlpool France affirms its commitment to offer consumers long-lasting and easily repairable products. Choosing to use the independent LONGTIME® label proves that our commitment is concrete. As a leader and responsible player, Whirlpool wants to be a forerunner in making our sector's practices more virtuous and respectful of the planet. We will therefore continue to pursue our proactive sustainable development strategy, in line with the commitments of Whirlpool Corporation, which has been responsible for more than 60 years.
Pierre Duchier
Whirlpool France CEO