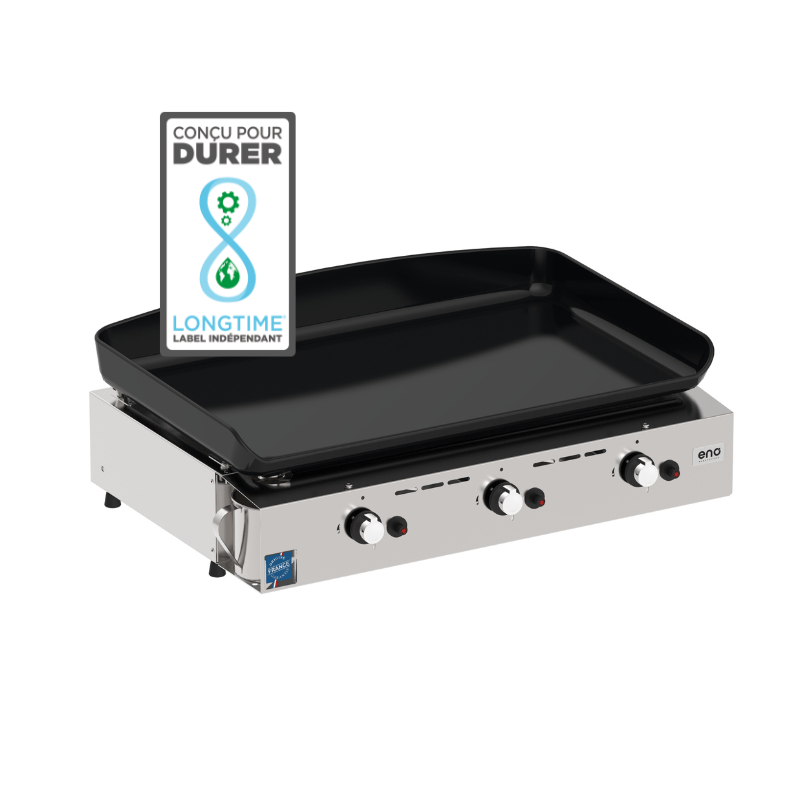 The INITIAL griddle is a perfect griddle for small spaces. Compact and light, it is easy to move. With its high-performance burners, it reaches 360°C in a few minutes to sear food without spoiling it. The enamelled cast iron plate from our workshops makes it very easy to clean without the risk of scratching. With 100% outdoor materials, it is designed for use all year round.
20 ans
Availability of spare parts
September 2022
à September 2025
ENO has a long-standing commitment to manufacturing sustainable, repairable and recyclable appliances, but we lacked a label to simply communicate this commitment to consumers.