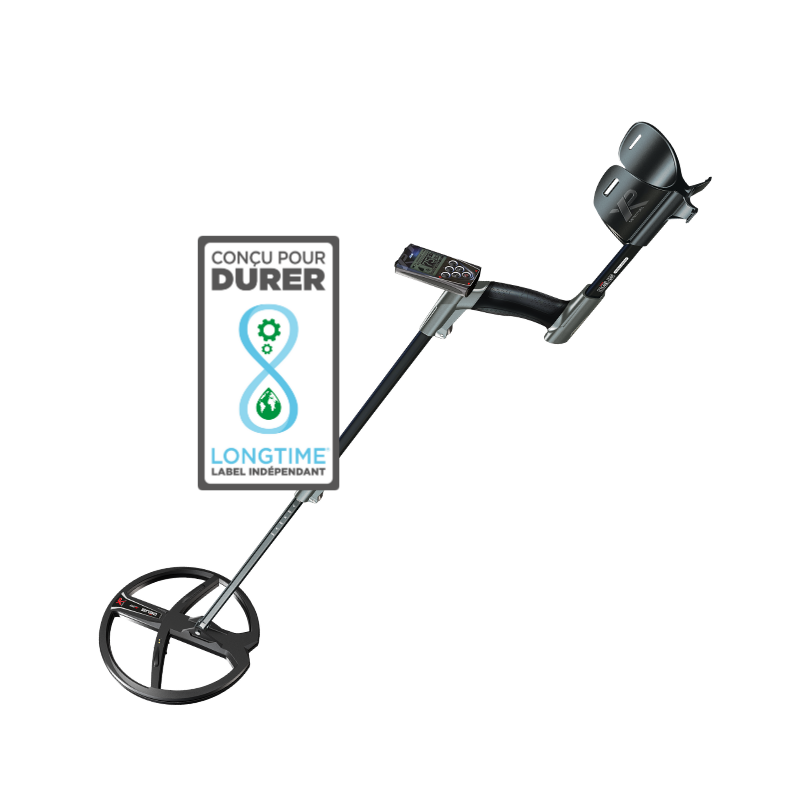 XP metal detectors are powerful, fast, accurate, and the lightest in the world. They are very ergonomic thanks to their S-shaped telescopic rod equipped with a comfortable rubber handle for long detection sessions. Its patented architecture is based on 3 elements: a detection disc, a remote control, and an audio headset that communicate with each other via a digital radio link. No need for wires. The signal is analyzed directly at the source, greatly improving the quality of acquisition and interpretation of the signal that is sent in real time to the headset and remote control.
10 ans
Availability of spare parts
Since its creation, XP has attached great importance to the quality of its products and their durability. From the manufacturing process to after-sales service, everything is done to ensure the longevity of our detectors. The labelling process was undertaken in order to justify this desire and reward all the efforts made on a daily basis. Obtaining such a label is a guarantee of trust for our customers. An excellent source of communication, this label will allow a significant new axis of commercial differentiation.