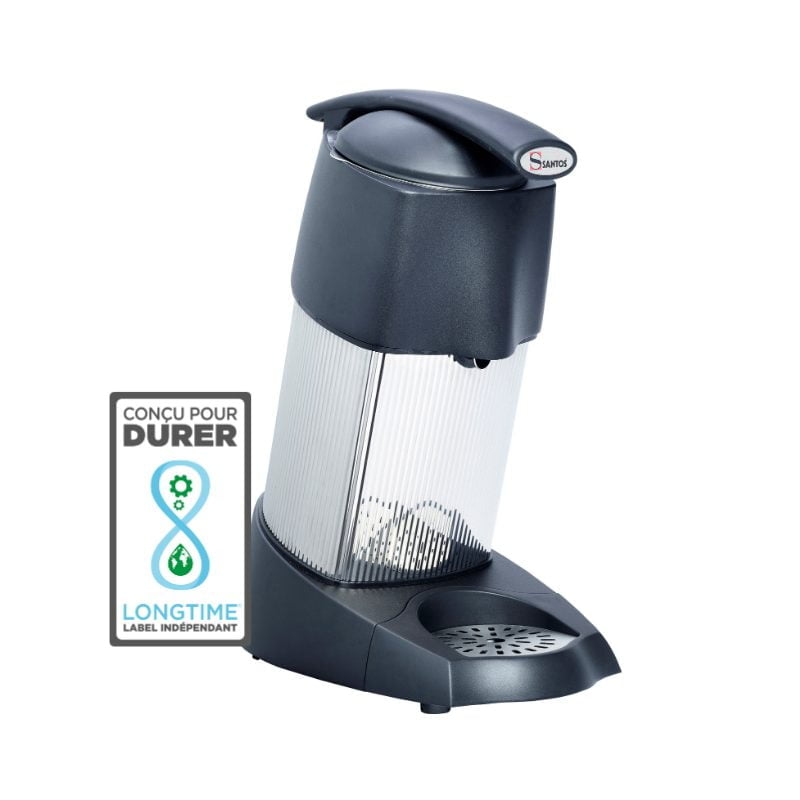 Lever juicer "Evolution" 70
The No. 70 large-capacity juicer is the ideal product for making fresh fruit juices thanks to its universal head suitable for all types of citrus fruit.
Thanks to its powerful motor and high output (50 l/h), it is suitable for intensive use. Easy to use, it starts automatically when the lever is pressed.
Powerful, practical and reliable, this citrus juicer allows you to make continuous juices from a pitcher or a glass to glass.
10 ans
Availability of spare parts
November 2020
à November 2023
The LONGTIME® label is perfectly in line with our company's philosophy, which makes it a point of honour to fight against programmed obsolescence. In fact, all Santos appliances are easily repairable and have been since their creation. A Santos appliance, whatever it is, can always be reconditioned.