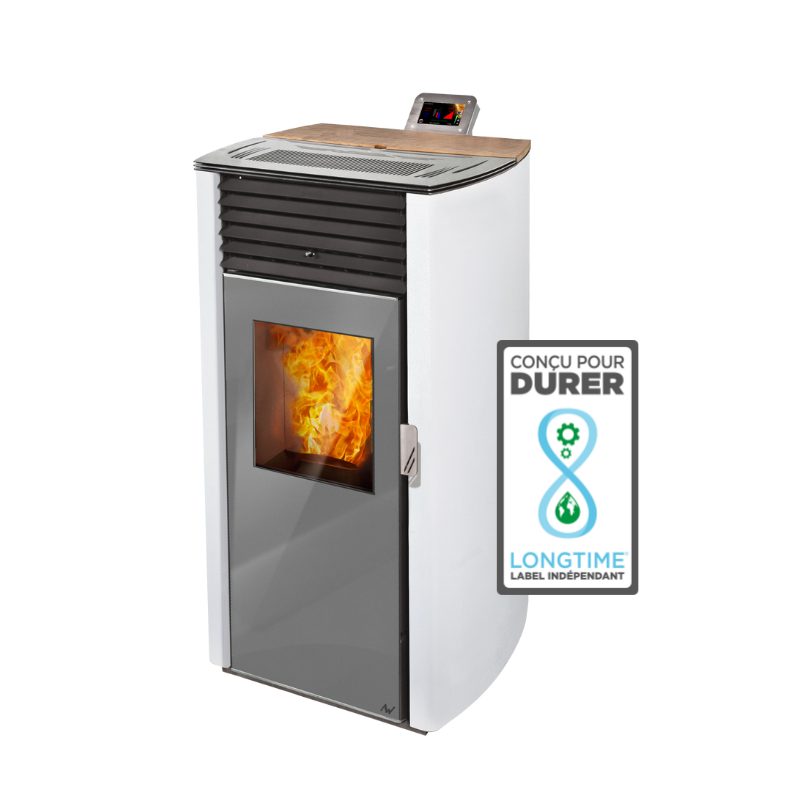 « The perfect balance »
The AW8, with its power of 1.8kW to 8.3kW, brings diffused and balanced heat to large, medium-sized insulated spaces.
The beauty of the AW is that it can be programmed easily and independently: a colour touch screen allows you to set 7 temperature ranges during the day, the duration of which you choose. The stove works by itself to reach these set temperatures to the nearest 0.1°C, using as little pellets as possible.
The AW8 is therefore an ecological, profitable and stylish investment.
15 ans
Availability of spare parts
December 2021
à December 2024
Designed, developed, sourced and manufactured in France, the HOBEN and AW stoves have stood out for over 10 years. Firstly, through their technology: the first stoves to regulate temperature ranges, they offer precision to within 0.1°C thanks to their electronics developed entirely by the brand, in France. Secondly, through their vision of industrialisation: committed to reparability and durability, the HOBEN and AW brands already met the LONGTIME® criteria at their origin. A constant effort is made to reduce industrial pollution, from the pooling and reduction of transport to the types of products used, or to industrial recycling.