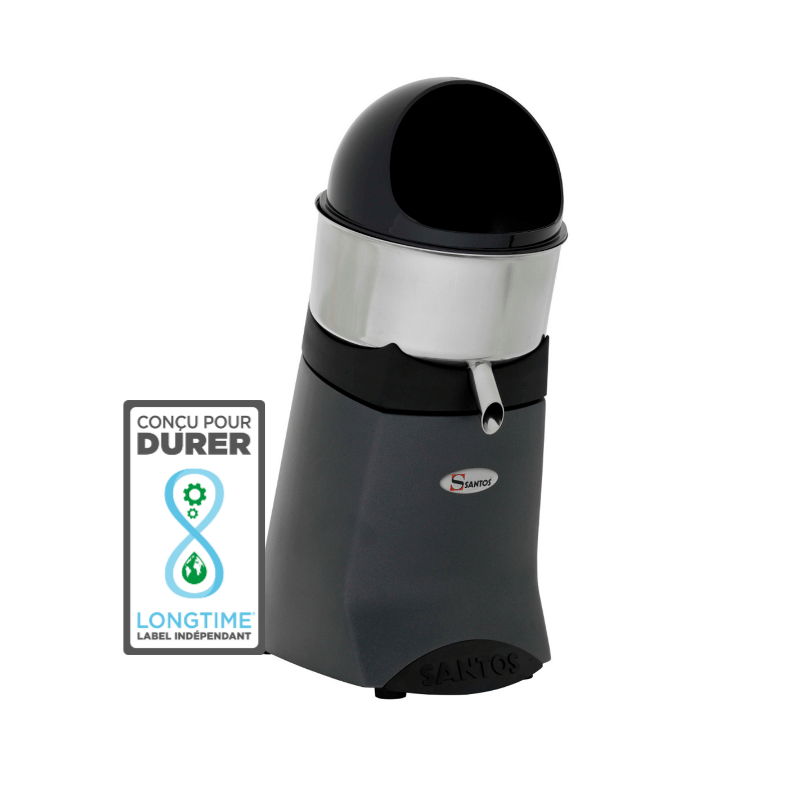 High output citrus juicer 52
The large citrus fruit juicer N°52 is the ideal device to squeeze all kinds of citrus fruit thanks to its 3 removable heads delivered with the device. This real professional citrus fruit squeezer is equipped with a robust and silent asynchronous motor. Thanks to its high output, you can easily obtain 40 litres of juice per hour.
10 ans
Availability of spare parts
November 2020
à November 2023
The LONGTIME® label is perfectly in line with our company's philosophy, which makes it a point of honour to fight against programmed obsolescence. In fact, all Santos appliances are easily repairable and have been since their creation. A Santos appliance, whatever it is, can always be reconditioned.