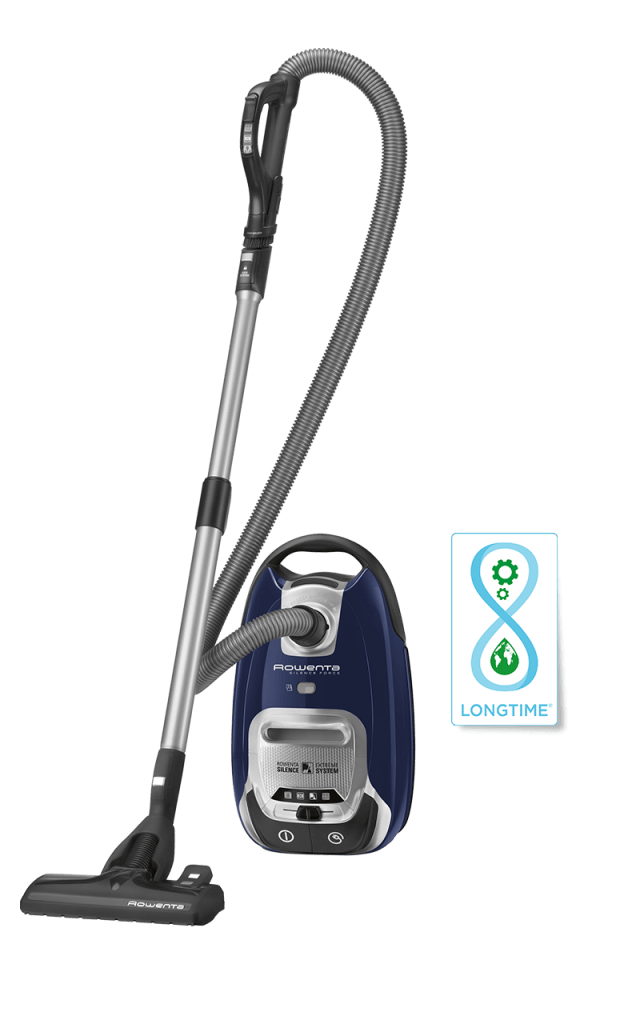 Vacuum Cleaner Rowenta Silence Force R064
The Silence Force canister bagged vacuum cleaner combines high level of performance and silence (64dB) for deep cleaning and extreme comfort. The POWER AIR dust head guarantees exceptional results on all types of floors, while providing optimal comfort of use with its perfect glide. This ultra quiet vacuum cleaner with only 64 dB(A) in maximum position offers powerful performance, with 3 filtration levels capturing more than 99.998% of the dust and low energy consumption.
10 years
Availability of spare parts
September 2019 to September 2022
"Our products are designed to be more easily repairable, dismountable and reassembled. 
A very large number of parts are individualized (40,000 references stocked in France for Europe) in order to repair only what is necessary and at the lowest cost.
Rowenta's engineers propose modifications based on field feedback to make the new generations of products ever easier to reassemble."
Rowenta offers a wide range of products that combine unparalleled technological performance, refined design and ease of use. Its mission is to ensure the daily well-being of its users through intelligent solutions in terms of vacuum cleaners, irons, steam generators, male beauty and home comfort. As an eternal pioneer, the Rowenta brand has been working for more than 10 years on the development of eco-intelligent products. True to its own values, the Rowenta brand has made eco-design a priority in its innovation process.