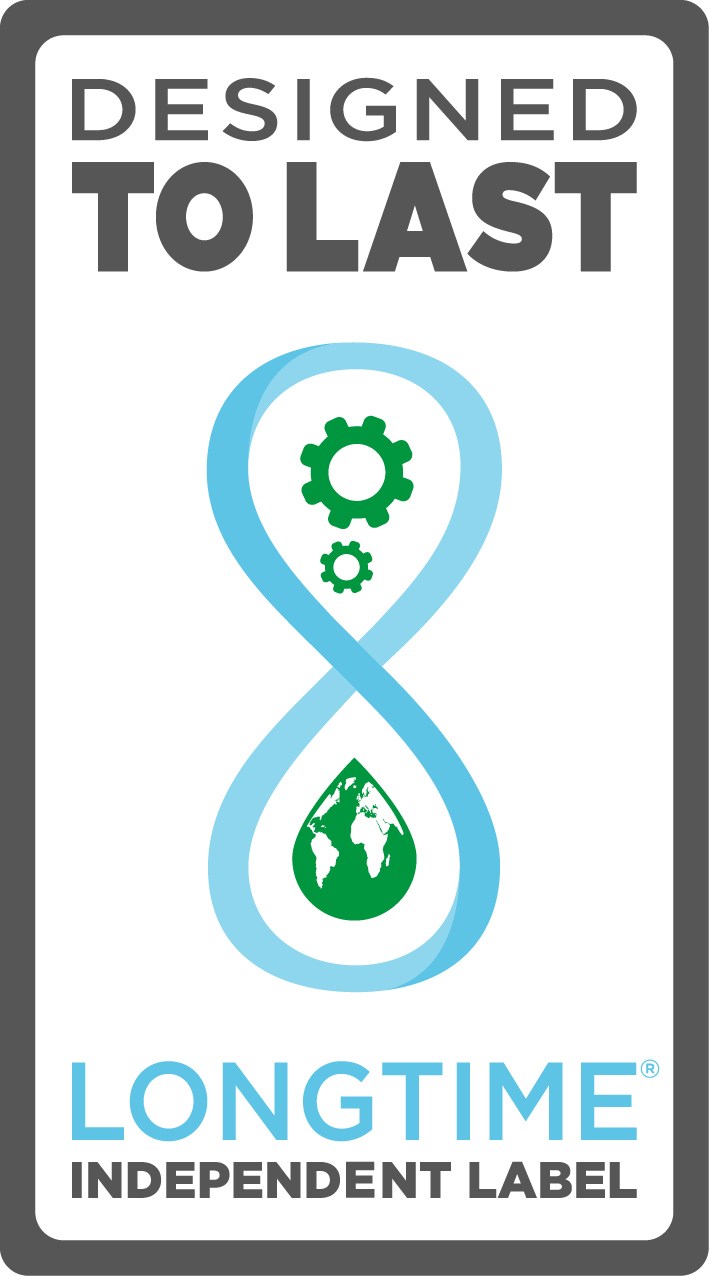 WHAT IS
THE LONGTIME® LABEL?

?
LONGTIME® is the label for products designed to last.
It gives you the assurance that the products carrying the label are reliable and repairable, breaking with obsolescence.
A sign of reliability
LONGTIME® is a simple and effective guide for consumers that want to make financially and environmentally responsible purchases. The LONGTIME® logo identifies products that have been designed to last.
For robust objects
The LONGTIME® label applies to a wide range of products: household appliances, electronics, tools, leisure equipment and professional equipment. It assures that the product is robust, repairable and designed to last.
And for the planet
It is also a sign of recognition for manufacturers: it values companies that offer consumer goods with an extended lifespan and quality after-sales service, breaking with programmed obsolescence.
Why choose the
LONGTIME® label

?
Acquire a reliable and repairable product
Make a purchase that will preserve your budget
Encourage more responsible consumption and move out of the disposable era
A

trustworthy and demanding

label
Specifications of 41 criteria for a global approach to durability
Independent control and impartial allocation to products that comply with the specifications
Durability experts analysing the products for you
By providing you with clearer information on the longevity/price ratio of a product, and on its repair possibilities, the LONGTIME® label allows you to make a smart and reasonable purchase.
A label for products that last

 The LONGTIME® label is applicable to all products around you. We offer you a non-exhaustive list, which will grow with your feedback.
DO-IT-YOURSELF AND GARDEN
Lawn mower
Electric screwdriver
Sander
Garden furniture
Plancha
High pressure cleaner
LARGE HOUSEHOLD APPLIANCES
Freezer
Washing machine
Dishwasher
Hob
Refrigerator
Wine cellar
Microwave oven
Cooker hood
Dryer
LEISURE
Camping tent
Electric bike
Suitcase
Bicycle
Electric scooter
Drone
Technical clothing
Metal detector
MULTIMEDIA
Smartphone
Tablet
Television
Headphones
Computer
Connected object
Speaker
Printer
Camera
SMALL HOUSEHOLD APPLIANCES
Culinary Robot
Fan
Coffee bean machine
Diffusor
Floor care appliances
Ironing equipment
Fryer
Bread Toaster
Juice Machines
Razor or electric shaver
Hairdressing appliances
Blender
CHILDCARE
Pram
Toys
Culinary preparation
Balance bike
Changing table
Here are the first products labelled LONGTIME®. By clicking on the product you will find the detailed description and access to the complete directory. And soon more products to join the listings!
Vacuum Cleaner Silence Force
Juice extractor "Miracle Edition" 68
"Classic" citrus juicer 11
Lever juicer "Evolution" 70
Citrus juicer with lever 10
High output citrus juicer 52
A tool against product obsolescence
Have you ever bought a product just to throw it away as soon as it breaks down because you can't find spare parts, or because the repair costs are too high and without a guarantee of duration? We have the solution for you!
By spotting the LONGTIME® logo, in shops or on the internet, you know immediately that the product has been designed to last, is robust, repairable and has efficient technical support.
Clear and 100% independent information to help you make the right choice, it changes everything!
A repairable product is good, but a repairable and reliable product is even better, because it is a durable product.
So the two essential ingredients of a durable product are:
Reliability and robustness, it is the way the product is designed, the choice of materials, the fixing systems, the technologies used, the product's upgradeability…
Repairability, including dismountability, availability and price of spare parts, accessibility of information… Everything must be done to promote repair.
A durable product, as we understand it, must also offer technical support and quality guarantees. Knowing who to call in the event of a defect, where to drop off your product, where to get a replacement, documentation for proper maintenance…
THE AMBITION OF THE LONGTIME® LABEL
LONGTIME® is an independent label for consumers.
With applications in Europe and internationally, it has been developed to encourage the manufacturing and consumption of products that are more sustainable on a lasting basis.
By encouraging consumers to make better choices and manufacturers to produce more sustainable products, LONGTIME® aims to contribute to the preservation of the planet's resources and the reduction of premature waste.
The LONGTIME® label encourages a circular economy and champions the repair sector, a skilled and local field of activity.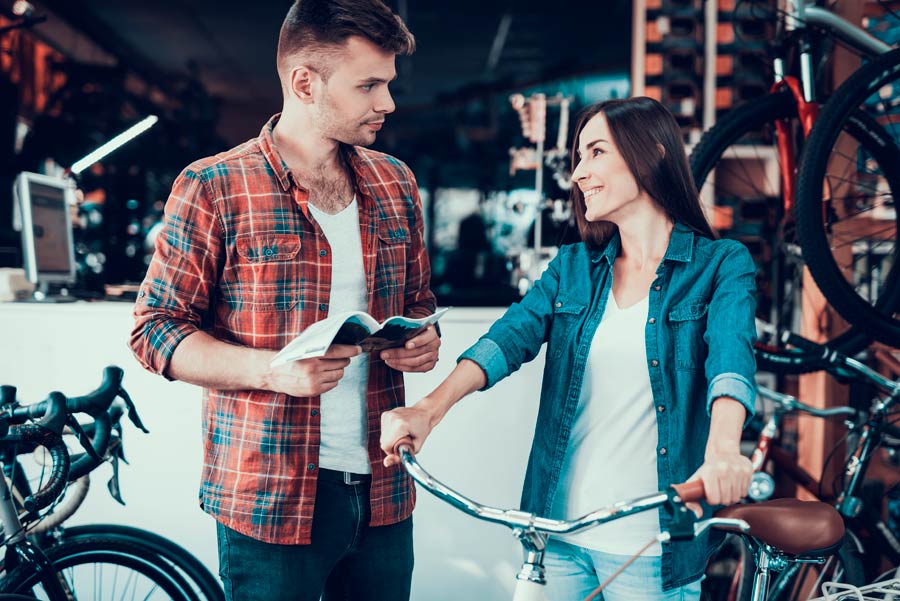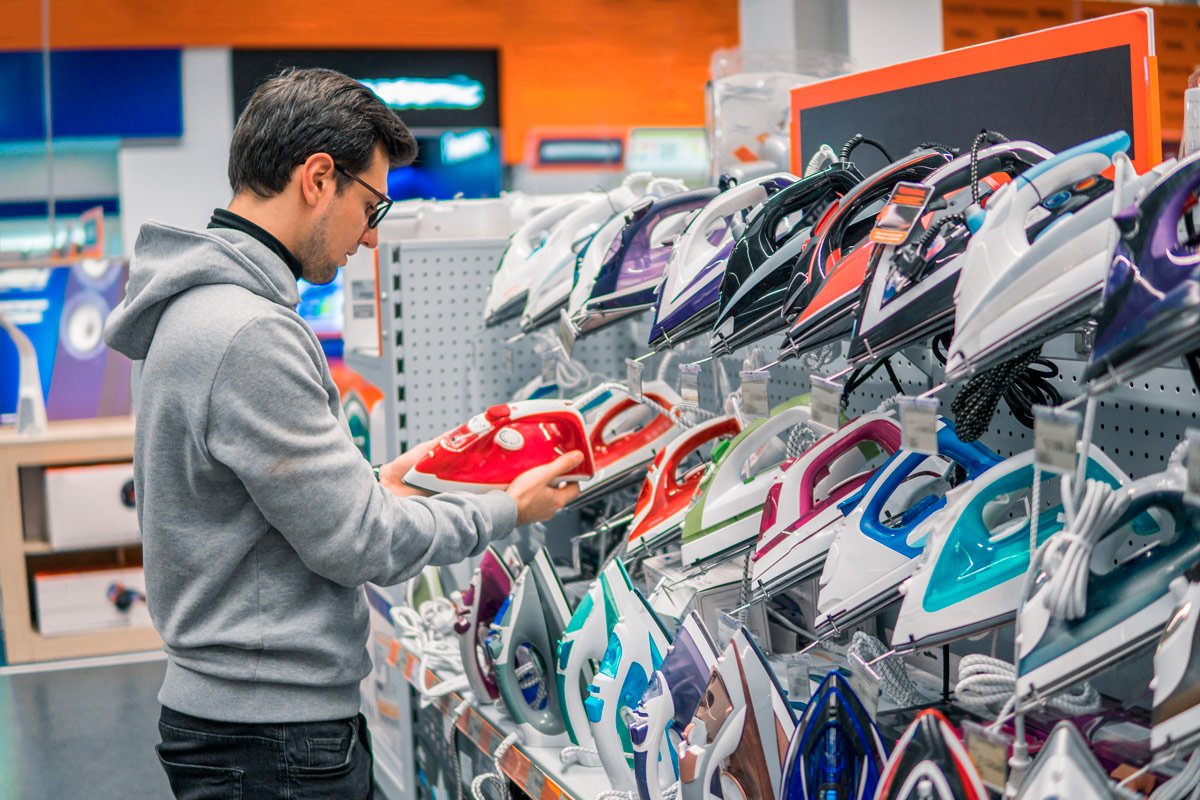 What is planned obsolescence?
Planned obsolescence is the deliberate reduction of the life and use of a product. This is a cynical attempt by some manufacturers to encourage consumers to buy new products. Particularly electrical and electronic devices.
In France, this has been a crime since 2015. Of course, not all manufacturers deliberately use this method. But only some really seek to extend the life of their products. LONGTIME® allows you to identify products that are specially designed to last.

There is also the cultural obsolescence, generated by marketing, which makes us want to replace a product in perfect working condition to buy a more recent one! Now it is up to us to resist the temptation…
Are LONGTIME® labelled products more expensive?
Not necessarily! A balance must be struck between quality, price and product life. The label is there to guide consumers towards quality products. The label is not awarded on the basis of price or brand awareness: a very expensive or well-known product is not necessarily more sustainable, depending on the design.
 But there is still a basic principle: a robust machine is a machine that is renewed less often… the key to saving money over time!
 The label incorporates households' budgetary concerns, providing clearer information on the longevity/price ratio of products at the time of purchase, and reassuring them about the possibility of repair.
The LONGTIME® label belongs to whom? To brands? To stores?
LONGTIME® is an independent label, which is not dependent on brands or distributors.
 It was developed by the Ethikis ad Civis cooperative, after 2 years of work with environmental associations, consumer associations, repairers and manufacturers. 
LONGTIME® represents demanding criteria, with transparent specifications and it is awarded to a product only after an independent inspection. For all those reasons, LONGTIME® is synonymous with transparency and independence.
The LONGTIME® label, what do I need it for?
The LONGTIME® label is a clear and simple guide that helps you choose the most reliable products on the market, breaking with planned obsolescence.
 It saves you time when making a purchase, because the presence of the LONGTIME® logo on the label immediately tells you that the product is robust, repairable and designed to last.
By deciding to buy a product that will last longer, you are saving money and helping the environment by reducing premature waste and the demand on natural resources.
What is the value of the label?
By guiding consumers towards products that are robust, repairable and designed to last, the label helps to reduce the production of premature waste that is harmful to the environment. It is a benchmark for more responsible and sustainable consumption. It values manufacturers who make the effort to extend the life of everyday objects, to make them more robust and easier to repair for the consumer. The label encourages manufacturers to change their production methods and contribute to the preservation of the environment. The LONGTIME® label also promotes a whole economy that is more responsible, more committed and less harmful: it supports the repair sector, a skilled and local field of activity, and encourages the circular economy.
A LONGTIME® product never breaks down?
No false promises! A product bearing the LONGTIME® label can fail. The important thing is that you always have a solution from the manufacturer or its distributor, so that you can repair it and extend its service life.