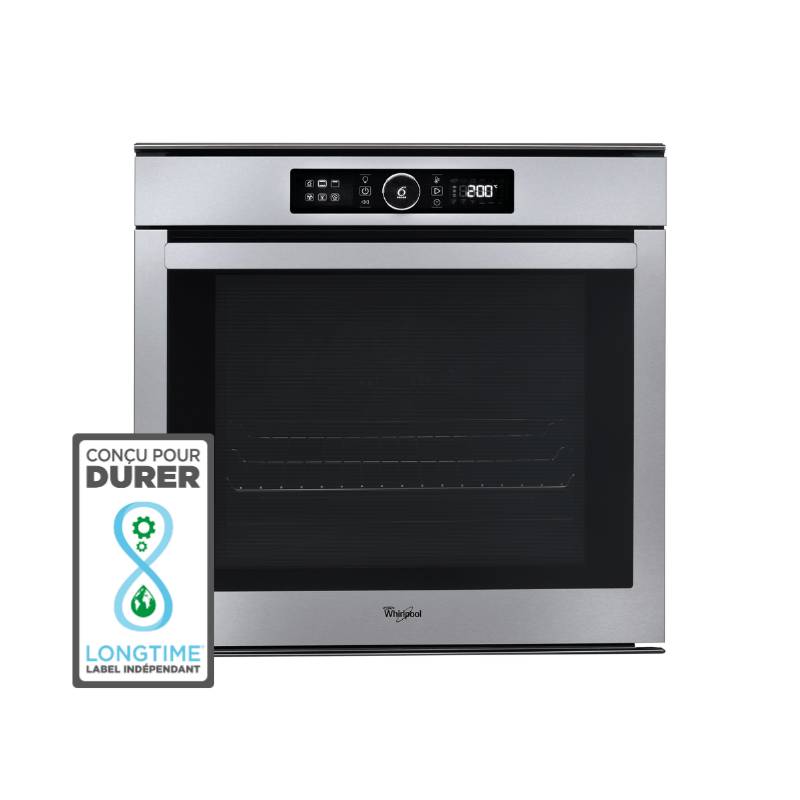 Availability of replacement parts
10 Years
Start of labelling : January 2021
End of labelling :January 2024
Control organisation
APAVE certification
Certificate number
302486
The 6th Sense Absolute Oven will make your life easier with its central control knob. You can easily choose one of its multiple functions or select for the 6th sense mode which will guide you to cook 6 categories of dishes, choosing for you the cooking mode and the optimal temperature. Simply enter the desired cooking time and start cooking.
The no Pre-heating function of this oven is based on a powerful rotating heat system which allows the desired temperature to be reached quickly without having to wait until the pre-heating of the oven is completed.
The revolutionary iXelium coating protects the stainless steel from yellowing and wear over time. This unparalleled protection ensures a long-lasting shine with minimal maintenance.