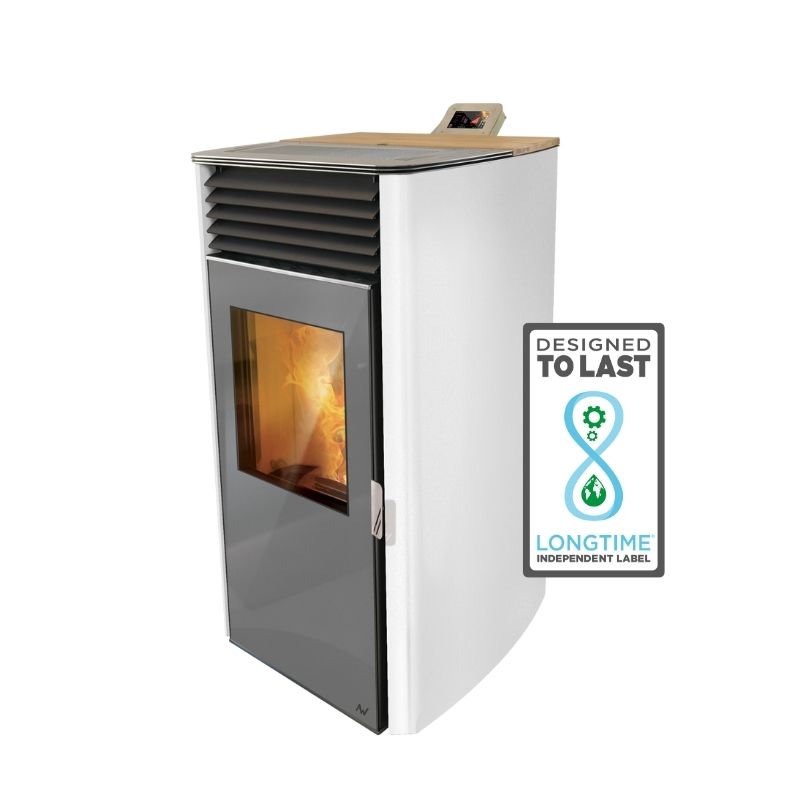 Availability of replacement parts
15 Years
Start of labelling : December 2021
End of labelling :December 2024
Control organisation
APAVE certification
Certificate number
433962
« In all its power »
The AW10 and AW12 pellet stoves are the most powerful of the AW brand, suitable for older, poorly insulated houses and large spaces. They are simple and classic, and fit easily into any interior.
As an option, some of the heat produced can be used as supplementary heating in three additional rooms, with up to 750 W available per vent.
Like all AW stoves, their colour touch screen allows you to program up to 7 daily temperature ranges, which the stove manages by itself, to within 0.1°C. But its greatest gift is its minimal consumption: up to 30% less pellets than the market.