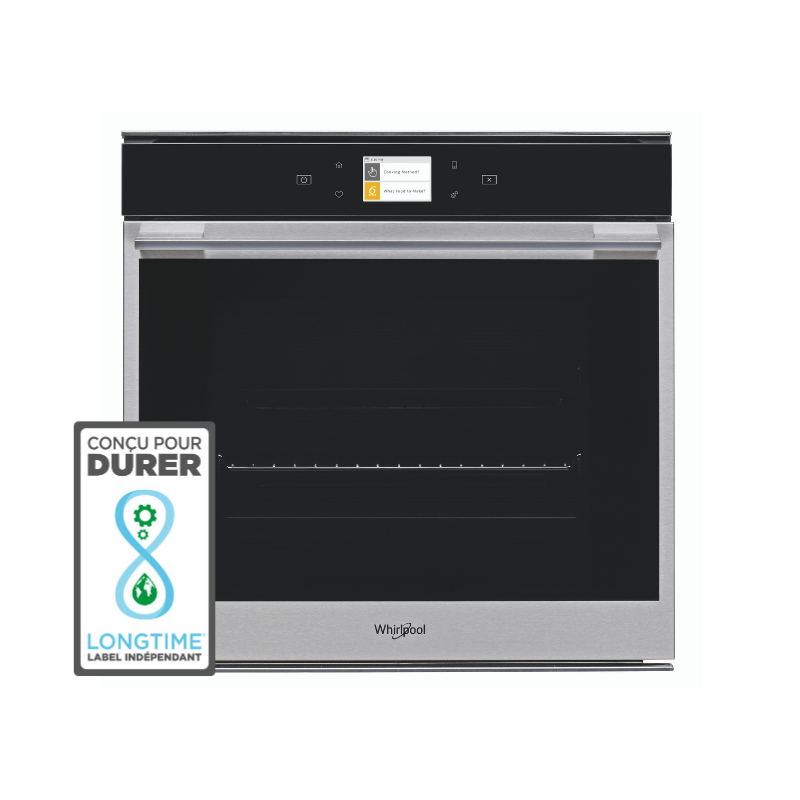 This oven is equipped with the 6th Sense programmer for perfect results at all time. This technology gives access to 60 cooking combinations and 45 automatic recipes. The Cook 4 function optimizes the use of your oven by allowing you to cook up to 4 preparations at a time thanks to the 4 levels of this oven, without any transfer of taste or odour. The Ready2Cook technology allows you to use your oven without conventional preheating, saving you time and energy. This feature uses a powerful convection system to quickly reach the right temperature, completely eliminating the need for preheating. The oven frame is made of Black Fiber black stainless steel to ensure its longevity.
10 ans
Availability of spare parts
January 2021
à January 2024
By this certification, Whirlpool France affirms its commitment to offer consumers long-lasting and easily repairable products. Choosing to use the independent LONGTIME® label proves that our commitment is concrete. As a leader and responsible player, Whirlpool wants to be a forerunner in making our sector's practices more virtuous and respectful of the planet. We will therefore continue to pursue our proactive sustainable development strategy, in line with the commitments of Whirlpool Corporation, which has been responsible for more than 60 years.
Pierre Duchier
Whirlpool France CEO