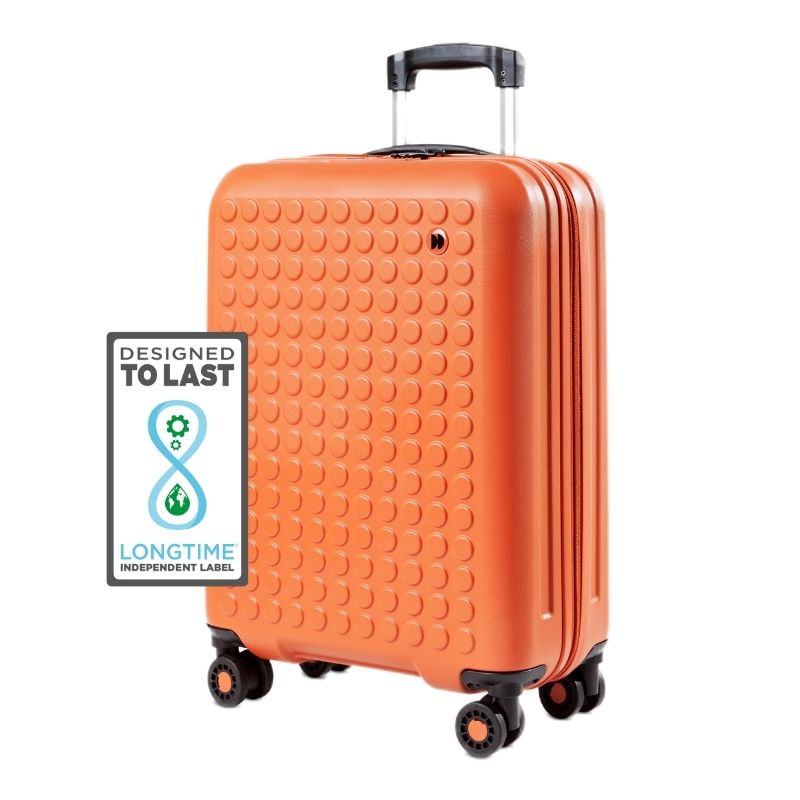 Availability of replacement parts
20 Years
Start of labelling : December 2021
End of labelling :December 2024
Control organisation
APAVE certification
Certificate number
529314
4-wheel cabin suitcase XL with a timeless design that crosses the modes. The big sister to our Universal Cabin, designed to fit larger cabin luggage sizes in the luggage compartments of major scheduled airlines, but you may need to check some low-cost airlines before your trip.
Very strong and lightweight polypropylene shell, zipper closure with TSA combination lock compatible with US customs controls. 4 position telescopic handle made of reinforced aluminum for more lightness. 4 ultra-quiet and ultra-resistant wheels. Customizable interior layout with volume-reducing pockets for a +30% gain.
6 colors to choose from: Black, Navy, Apricot, Sunflower, Terracotta, Bronze
Ideal suitcase for 3 days.